A history of English
Synopsis
Where does today's English language come from? This book takes its readers on a journey back in time, from present-day varieties to the Old English of Beowulf and beyond. Written for students with little or no background in linguistics, and reflecting the latest scholarship, it showcases the variation and change present throughout the history of English, and includes numerous exercises and sample texts for every period.
The reverse-chronological approach taken by this book sets it apart from all existing textbooks of the last fifty years. Innovative features also include its focus on variation, multilingualism and language contact, its use of texts from outside the literary canon, and its inclusion of case studies from syntax, sociophonetics and historical pragmatics.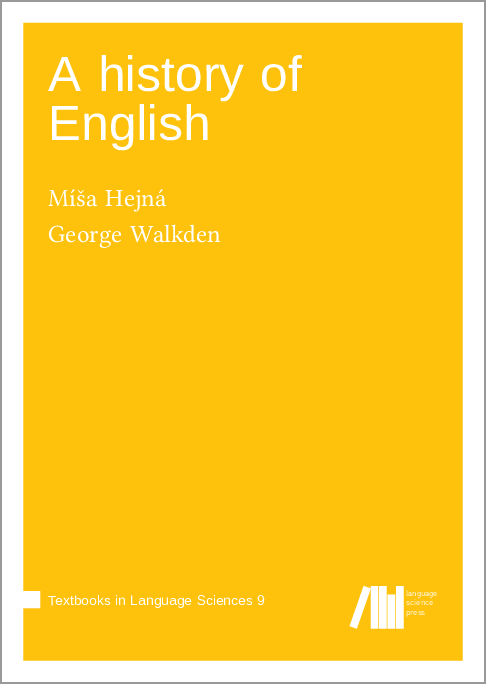 Downloads
Cite as
Hejná, Míša & Walkden, George. 2022. A history of English. (Textbooks in Language Sciences 9). Berlin: Language Science Press. DOI: 10.5281/zenodo.6560337
Copyright (c) 2022 George Walkden, Míša Hejná
License
This work is licensed under a Creative Commons Attribution 4.0 International License.
Details about the available publication format: PDF
doi
10.5281/zenodo.6560337
Details about the available publication format: Softcover
ISBN-13 (15)
978-3-98554-043-3
Details about the available publication format: Hardcover
ISBN-13 (15)
978-3-98554-042-6