Information for authors & editors
Authors can publish with Language Science Press free of charge.
Benefits
Publishing with us is great for many reasons.
Open Access - all books are published free of access to everybody, worldwide
No fees - Currently the publication of a book in Language Science Press is free of charge thanks to generous grants from our sponsors.
Retain copyright - you retain copyright and are free to disseminate your article, make copies for any use, and/or deposit in any repository or archive you like.
Support the community - by publishing your book with us you support the linguistic community and enable young scientists to read your work
Be read - because our books are free to everybody, more people access the books and cite you.
Author guidelines
Workflow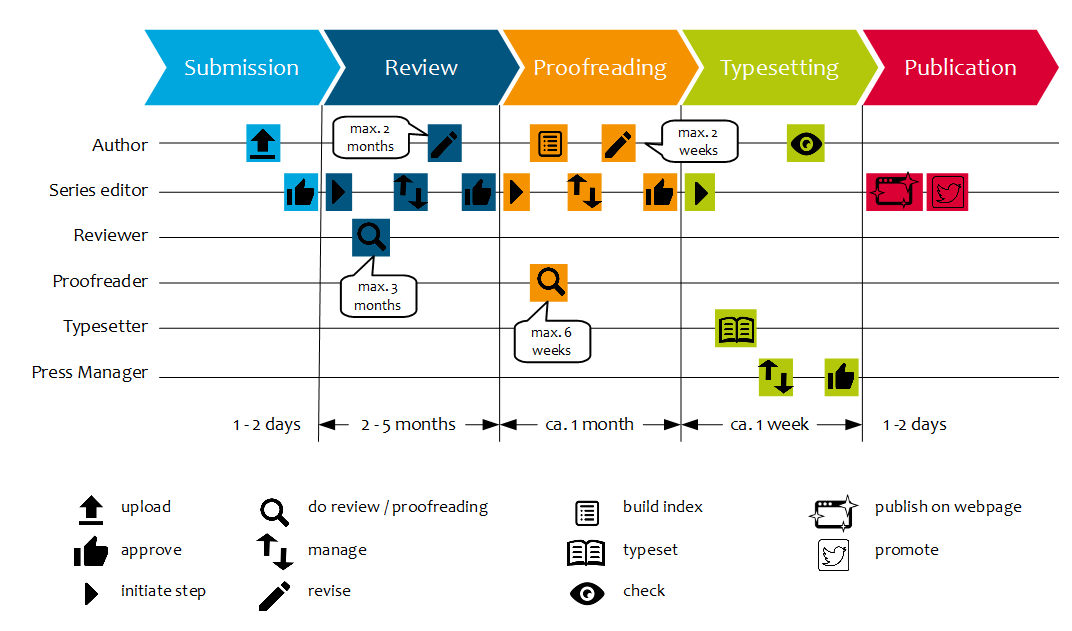 Have a look at the description of the workflow in general for more details. Refer to the guidelines for details of the reviewing procedure.
Screencasts
For more information, see the
screencasts on our YouTube channel
.
Note that the platform is still under development. If you have questions concerning the use of the software contact Sebastian Nordhoff.
Proposing a new series
If you want to establish a new series, please fill out the proposal form. The proposal will be sent to our advisory board. It will take about one month to take a decision.