Forthcoming:

Global and local perspectives on language contact
Synopsis
This edited volume pays tribute to traditional and innovative language contact research, bringing together contributors with expertise on different languages examining general phenomena of language contact and specific linguistic features which arise in language contact scenarios. A particular focus lies on contact between languages of unbalanced political and symbolic power, language contact and group identity, and the linguistic and societal implications of language contact settings, especially considering contemporary global migration streams.
Drawing on various methodological approaches, among others, corpus and contrastive linguistics, linguistic landscapes, sociolinguistic interviews, and ethnographic fieldwork, the contributions describe phenomena of language contact between and with Romance languages, Semitic languages, and English(es).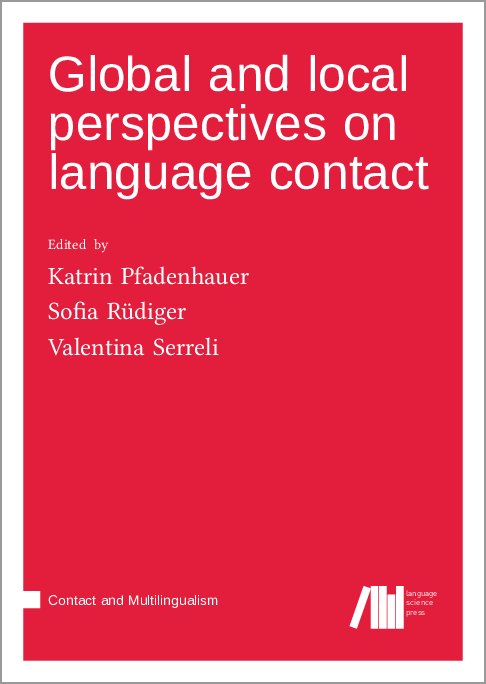 Cite as
Pfadenhauer, Katrin, Rüdiger, Sofia & Serreli, Valentina (eds.). Forthcoming. Global and local perspectives on language contact. (Contact and Multilingualism). Berlin: Language Science Press.
Copyright (c) 2022 Katrin Pfadenhauer, Sofia Rüdiger, Valentina Serreli
License
This work is licensed under a Creative Commons Attribution 4.0 International License.