Modeling information structure in a cross-linguistic perspective
Synopsis
This study makes substantial contributions to both the theoretical and computational treatment of information structure, with a specific focus on creating natural language processing applications such as multilingual machine translation systems. The present study first provides cross-linguistic findings in regards to information structure meanings and markings. Building upon such findings, the current model represents information structure within the HPSG/MRS framework using Individual Constraints. The primary goal of the present study is to create a multilingual grammar model of information structure for the LinGO Grammar Matrix system. The present study explores the construction of a grammar library for creating customized grammar incorporating information structure and illustrates how the information structure-based model improves performance of transfer-based machine translation.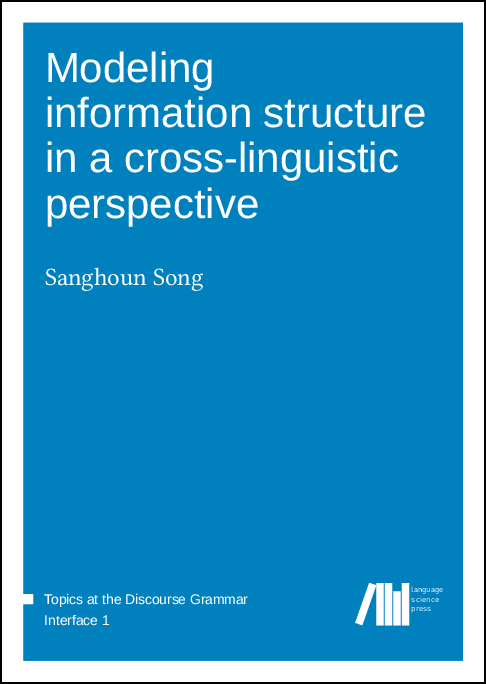 Downloads
Cite as
Song, Sanghoun. 2017. Modeling information structure in a cross-linguistic perspective. (Topics at the Grammar-Discourse Interface 1). Berlin: Language Science Press. DOI: 10.5281/zenodo.818365
Copyright (c) 2017 Language Science Press
License
This work is licensed under a Creative Commons Attribution 4.0 International License.
Details about the available publication format: PDF
ISBN-13 (15)
978-3-946234-90-6
Publication date (01)
2017-07-04
doi
10.5281/zenodo.818365
Details about the available publication format: Hardcover
ISBN-13 (15)
978-3-944675-97-8