Forthcoming:

A grammar of Sherbro
Synopsis
This is the first modern grammar and dictionary of Sherbro, an endangered Mel language spoken by ca. 50,000 people in Sierra Leone. The language faces significant pressure being abandoned in favor of the lingua francas Mende, Themne, Krio, and English. The previous grammar, while competently done, was written in 1921 as a handbook for missionaries. The autonym for the language is Bolom; however, speakers of the language while speaking Krio or English use "Sherbro" to refer to themselves and their language, so that practice is followed here. The grammar and dictionary are based on field data collected as part of a four-year research project (2016-2020), "Documenting the Sherbro Language and Culture," funded by the Hans Rausing Endangered Languages Documentation Programme. An archive of the project is permanently housed by the Endangered Languages Archive (ELAR), www.elar-archive.org including the FLEx database, more than 30 glossed transcriptions and more than 150 recordings. This book is intended as a resource for linguists and Sherbro speakers, learners, and educators.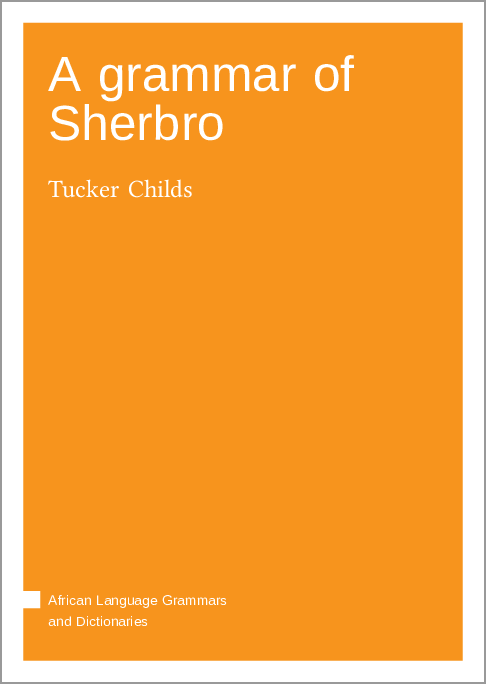 Cite as
Childs, G. Tucker. Forthcoming. A grammar of Sherbro. (African Language Grammars and Dictionaries). Berlin: Language Science Press.
Copyright (c) 2023 G. Tucker Childs
License
This work is licensed under a Creative Commons Attribution 4.0 International License.