Forthcoming:

Exploring supralocalisation processes: Linguistic variation in Early Modern urban and regional spaces
Synopsis
The current volume focuses on supralocalisation processes in a variety of European languages during the Early Modern period. Supralocalisation may be described as a process whereby local linguistic variants become less geographically bound and take on superregional functions. An investigation of this process during the Early Modern period is particularly fruitful as many European languages were undergoing standardisation processes in their written form at the time, seeing a reduction of linguistic variation and the emergence of supralocal forms on different linguistic levels. At the same time, an increase in literacy levels, as well as social and textual mobility, can be observed. Through case studies of supralocalisation processes from various languages that are characterised by different socio-political histories, and a comparative analysis of the factors involved, the current volume aims to contribute to a better understanding of supralocalisation processes during a key period of language standardisation.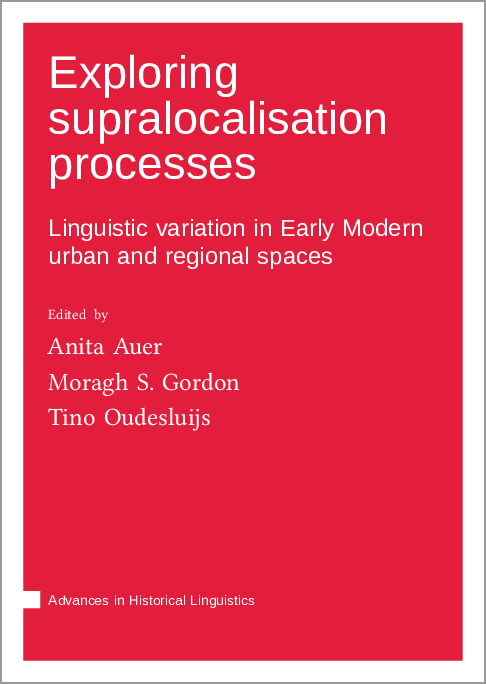 Cite as
Auer, Anita, Gordon, Moragh S. & Oudesluijs, Tino (eds.). Forthcoming. Exploring supralocalisation processes: Linguistic variation in Early Modern urban and regional spaces. (Advances in Historical Linguistics). Berlin: Language Science Press.
Copyright (c) 2023 Anita Auer, Moragh S. Gordon, Tino Oudesluijs
License
This work is licensed under a Creative Commons Attribution 4.0 International License.