Information structure in spoken Japanese: Particles, word order, and intonation
Synopsis
This study explores information structure (IS) within the framework of corpus linguistics and functional linguistics. As a case study, it investigates IS phenomena in spoken Japanese: particles including so-called topic particles, case particles, and zero particles; word order; and intonation. The study discusses how these phenomena are related to cognitive and communicative mechanisms of humans.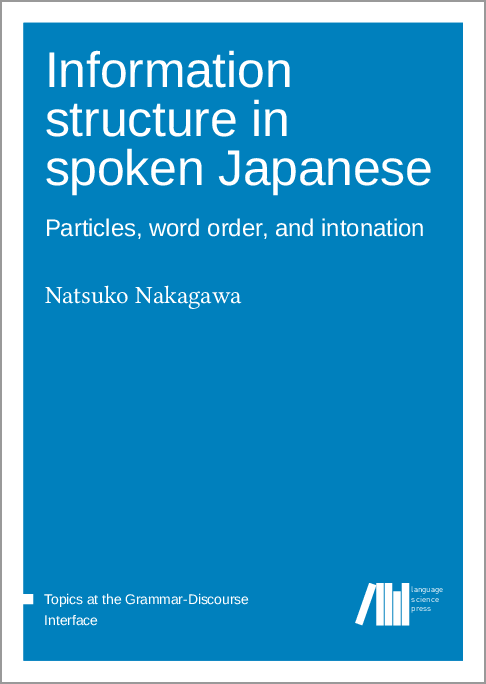 Downloads
Copyright (c) 2017 Language Science Press
License
This work is licensed under a Creative Commons Attribution 4.0 International License.
Details about the available publication format: PDF
ISBN-13 (15)
978-3-96110-138-2
Publication date (01)
2020-12-28
doi
10.5281/zenodo.4291753
Cite as
Nakagawa, Natsuko . 2017 . Information structure in spoken Japanese : Particles, word order, and intonation . (Topics at the Grammar-Discourse Interface 8) . Berlin : Language Science Press.